Recent Post


Archive
August 2023
July 2023
December 2022
August 2022
July 2022
June 2022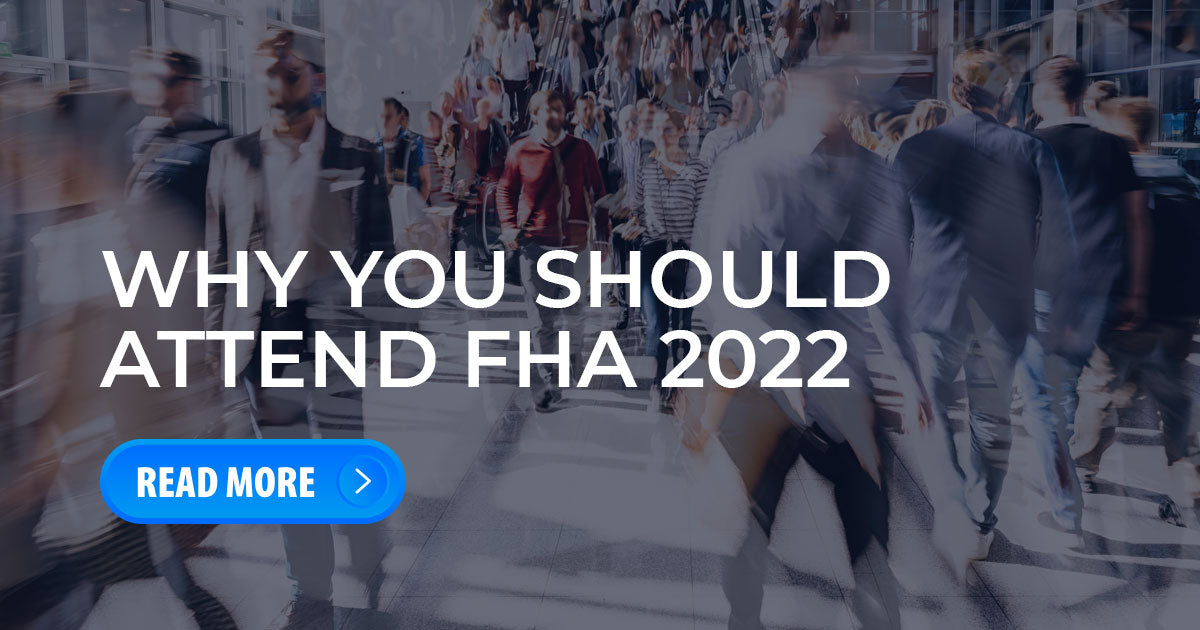 WHY ATTEND FHA SINGAPORE EXPO THIS YEAR?
The Food Packaging Asia event (FHA) is Asia's largest annual food & beverage packaging exhibition. It's a one-stop destination for businesses to find the latest innovations, meet suppliers and buyers and make deals with them.
What is the FHA SINGAPORE?
The FHA SINGAPORE is an annual event that brings together the top businesses and professionals in the hospitality industry. This year's event will be held from September 5 - 8, 2022 at Singapore Expo, 1 Expo Drive, Singapore 486150. Attendees can expect to network with industry leaders, learn about the latest hospitality trends, and gain insights into best practices for running a successful hospitality business.
Why Attend FHA for Food Packaging this year?
The FHA Expo is one of the biggest food and hospitality events in Asia, and this year it's being held in Singapore. If you're involved in the food packaging industry, this is definitely an event you won't want to miss. Here are three reasons why:
Stay ahead of the trends
FHA is a great place to learn about the latest trends in food packaging. With so many exhibitors and experts in attendance, you'll be able to get a pulse on where the industry is headed and what new technologies and materials are being used. This information will help you make better decisions for your business and keep your products on trend.
Network with key players
FHA provides ample opportunities to network with other professionals in the food packaging industry. This is a great way to make new contacts, learn about new innovations, and find potential suppliers or partners for your business. Whether you're looking for inspiration or collaboration, FHA is the place to be.
See the latest products and technologies
Of course, one of the main reasons to attend FHA is to see the latest products and technologies from exhibitors. The event this year is expected to have focused on the following:
Food & Beverage

Food Ingredients

Food Processing & Packaging Technology
Expected Exhibitors
There are at least 70% original manufacturers of FHFB's contingent of exhibitors who will attend the event and they will be featuring the most exceptional line-up of global food & beverage companies. 
Case Studies by Energy United
If you're looking for case studies on how to make your food packaging more sustainable, Energy United is the perfect blog for you. Founded in 2006, Energy United is a hub for information on all things energy efficiency. From tips on reducing your carbon footprint to case studies of real-life homes that have made the switch to sustainable living, Energy United has it all. And this year, they're coming to FHA Singapore!
So why attend FHA Singapore this year? For starters, you'll get to hear from some of the leading experts in the field of sustainability. In addition, you'll also have the opportunity to learn about the latest products and technologies that can help make your home and businesses more sustainable. Plus, with over 200 exhibitors expected to be in attendance, you're sure to find everything you need to make your business more energy efficient. So don't miss out – register today!
What is the Future of Food Packaging?
The FHA Singapore show is always one of the most anticipated events in the food and beverage industry calendar, and this year's show is shaping up to be even more exciting than usual. The event will be hosted at the Suntec Singapore Convention & Exhibition Centre from April 8-11, and will feature more than 3,000 exhibitors from all over the world.
One of the key themes of this year's show is sustainability, and there will be a number of seminars and workshops dedicated to discussing the future of food packaging. With the ever-growing issue of plastic pollution, it's more important than ever before that businesses in the food and beverage industry start to think about more sustainable packaging options.
If you're interested in finding out more about the future of food packaging, then make sure you attend the FHA Singapore show this year. You'll have the chance to hear from some of the leading experts in the field, and learn about the latest innovations in sustainable packaging.
Challenges Faced by Food Packaging Industry Today
The food packaging industry is under immense pressure to deliver safe, sustainable and affordable products. With the ever-changing landscape of the food industry, new challenges are constantly emerging that need to be addressed. Here are some of the biggest challenges faced by the food packaging industry today:
Consumer demand for sustainable packaging
With the increasing awareness of the environmental impact of packaging, consumers are now demanding more sustainable options. This has put pressure on manufacturers to find ways to reduce the environmental footprint of their packaging.
The need for innovative packaging solutions
As the food industry evolves, so does the need for innovative packaging solutions. With new types of food being introduced all the time, manufacturers need to be able to adapt their packaging to meet these changing needs.
The challenge of food waste
One of the biggest issues facing the food industry today is food waste. With so much food going to waste each year, there is a growing need for packaging that can help extend the shelf life of food and prevent wastage.
The quest for more sustainable materials
With consumers becoming more conscious of the environmental impact of packaging, there is a growing demand for more sustainable materials. This has led to innovations of different food packaging materials that are sustainable and environmentally friendly.
Conclusion
FHA-Food & Hotel Asia continues to be Asia's leading trade show for the food and hospitality industry, making it a "must visit" event for suppliers targeting hoteliers and restaurateurs in this part of the world. This is especially so this year as we celebrate FHA's 34th edition. FHA Singapore location this year is at Singapore Expo, 1 Expo Drive, Singapore 486150 so mark your calendars and make your way down to FHA Fair Singapore